Favorite Sermon
Favorite Presenter
Add to Playlist
Just a $10 donation will help us reach 300 more people!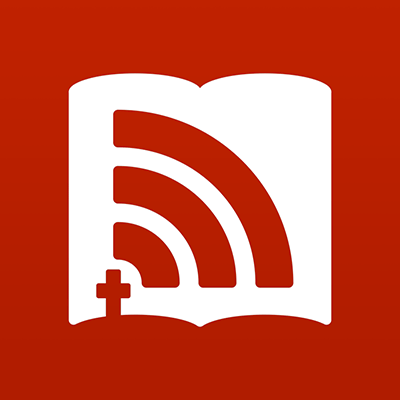 Sponsor
Conference
Cedar Lake, Michigan, USA

Copyright ©2017 AudioVerse.
Free sharing permitted under the Creative Commons BY-NC-ND 3.0 (US) license.
The ideas in this recording are those of its contributors and may not necessarily reflect the views of AudioVerse.
This transcript may be automatically generated
Heavenly Father as we have come together to sack the new me pray that you guide and lead us by your spirit help us all to gleen understanding from your word and from your guidance through your spirit we thank you for your love and your mercy in Jesus my name we pray Amen. Right the sad news presentation exit the dragon and this is for the whole week subtitled The spiritual dangers of the martial arts and of course is me by any persona there was a time when I would just get right into it but a friend of mine told me no you gotta let them know what your background is but you know and I would tell them No I don't want it I don't want them to you to even know about me it's all about Jesus Christ but then this friend of mine pointed out that while people tend to listen more when your factory been in somethin. I used to run my own studio I trained for 11 years my main this a plane was coming for 5 and also trained dragon crane tiger snake and Panther I trained hung garment trained Kempo bit of tight cheesy I did train a weapons broadsword boast that none chucks and those are just to mention some because those were my main disciplines and I did run my own studio I grew up as a Catholic then I got into New Age and spiritualism via the martial arts and we're going to be talking more about that in a moment and this week we're going to go through different things and I hope you can stay with me in our journey because I'm going to share my journey through this whole thing and 1 of them be sharing is some of my experiences in basically in spiritualism through the martial arts. Today's topic is going to be the personal God verses a universal energy we're going to get into the foundation of the martial arts Now what's important to understand is when you buy a house anybody ever buy a house before OK 1 of the important things to know when you buy a house is what kind of foundation you have you may have a nice house you know a nice island it can even be made out of brick on the outside and so forth but if your foundation has cracks in it you're going to be in big trouble because it's going to cost you more than the house itself and we're going to look at to begin with is the foundation for the Martial Arts Today we're going to get into the personal God versus a universal energy let me just share a little bit here like I said I grew up as a Catholic but I did not know God when I got into the word order things this was 1 of my wife's favorite text mine as well Jeremiah 313 many of you know this right the Lord has appeared to me of all saying yeah I HAVE WHAT LOVE THE with an everlasting love therefore with love and kindness have I drawn D. understand that I love the martial arts but as I got to know the Lord I loved him more than he was drawing we by his love so it's not about saying OK well I don't like the martial arts I'm just going to leave if there's some you don't like it's easy to leave it in my right but when you enjoy it if it's something you've been doing if it's part of you it makes it harder I used to do this 247. My studio Iran were open 6 days a week but I did it 247 I used to fight in my sleep you can ask my wife about it. I'd be fighting I be doing kick I'm laying down but my kicks ago and all and I'm doing punches and so forth my wife 1 time now I understand I trained 11 years but more I've trained as well she change a 5 and a half years she used to throw guys down that were $200.00 pounds plus and she's only 5 feet tall I remember 1 time oh you're sleeping and I woke up and my wife was angry with me I couldn't understand why but she explained to me what happened I was fighting in my in my sleep the money I was finding in my sleep and what had happened is I ended up hitting her. And she of course being a martial artist as a while back then she decided she was going to elbow me right in my head. As a kind of life we lead anyway later on is when I walk up I didn't wake up then she was angry with me not because I hit her but because she hit me and I just kept sleep and. That's what she was angry about. But it was a part of me I tell you it's only the love of God that will draw us away from anything that is not according to His will and it can be because well I don't like it anymore so all leave we're not doing the Lord's will all we're doing is getting rid of something that we don't like the Lord drew me by his loving kindness John 539 search the scriptures for in them you think you have eternal life they are they which testify of me when I was in the martial arts I did not. Opened this book even growing up as a Catholic I did not pay attention to this book. There was another book in the martial arts of that I was actually gaining my philosophy from is known as the iching Book of Changes and that's where you learn philosophy and so forth on how to live and and so forth and as I was studying the book I learned OK These are principles for life but then I had when I started studying the Bible I now had 2 books The 1 book taught me about my right conduct in the right things to do in life and so forth but this book pointed to an individual this Will pointed out that there were somebody who would teach me and actually guide me in right living and that was Jesus Christ and so we find that we are now I got into the word I got into studying the Bible Jesus Christ became my master not the other master used to call a master Now some of your coming here many of you have an idea of what the martial art is but what is a martial art let's break it now martial basically the word martial it relates to war and then the word art OK can also be called this kill and thus martial art is war skill that is skill in war it's that simple Another way to put it some also referred to as The Art of War So I understand that when somebody does the martial art Alternately it is about engaging in battle it is a bow war in your skill in war now. In modern terms OK it is most commonly used to refer to fighting systems that developed from the Orient and by the way when you see those Oriental arts you can actually trace them back to 2 to India in the philosophies they have there and by the way you trace it far back enough you'll actually trace it back to Genesis Chapter 3 OK But anyway let's look at this there are some who make reference to W M A which is a western martial arts or H E M A historical year period martial arts for example Greek rustling German fencing French kickboxing European stick fighting those kind of things but for this presentation we're going to look at the eastern arts that most people are aware of which comes from the Orient their system there are several systems of the martial arts new may have heard of some of these these are only a few in the Chinese arts you have Chinese Kemble OK Anyone ever hear of that for kung fu K. buck watch hang G. comb and the list goes on some of you may have heard of tight cheesy wing turn whoosh you OK in the Filipino arts OK Some of you may have heard of the already Arnis OK Already Cali those are short sticks depending on the sizes what the name is OK and so forth Japanese I Kido Oh you've heard of that jitsu judo karate a Korean martial art we have. Some more popular ones would be like Taekwondo some of you may have heard of Tang pseudo. It's just a cousin of Taekwondo basically and so we have and there are many many more in some form branch out to different ones. And there's 2 basic forms of martial arts OK Let me break it down and you'll see why. There's what is known as the internal or soft style OK These ones get heavily into and I'll talk more about this as the week caused by this 1 goes more into basically things like death touches OK where you just touch an individual and then basically they will die pretty soon. External And by the way internal is a lot of breathing and so forth external would be hard style like are and so for internal would be like the but within this you could also break it up into 2 categories as well OK there is a traditional which is the combative arts and then you also have the ones that are more leaning towards sport OK so a traditional combative and then we have the sport of sport is where to get more into the external the traditional ones the more internal ones now the interesting about the martial arts is it did come from the east and now it's made its way to the west now before stepping in here today who year has heard of the martial art of any of them or send right no 1 came here looked at the sign and said Oh spiritual dangers of the martial arts never heard of martial art but I'm going to go there anyway no 1 did that right. There is a popularity now in the western world this not just in the East after World War 2 the martial arts made its way in to the Western world through the military in the fifty's and sixty's especially places from all can now or in Korea made their way here but it wasn't that popular yet but it didn't take long for it to become popular now what happened is shortly after this we find here in North America in the sixties and seventies there was. Popularity in psychedelic in other mind altering drugs that became popular. That became popular in society people want to get high kind of have another altered state of mind. Now being an altered state of mind that became a common goal people like that they shared it with their friends and so forth so the there is this whole thing but here is what's interesting at this time there are also visits by Eastern groups that were on the rise groups from Hindu ism Taoism Buddhism that was on the rise and they came here and while we find that it led to great influx in eastern logis and teachings being embraced there ever hear of the Beatles you know the rock group. They got into those you know the those eastern arts namely Hindu ism matter of fact George Harrison even write a song wrote a song about it OK called the Harry Krishna Lord my Lord not Jesus Christ. Stumble my lord hare a question not OK but those eastern arts came and and you know groups like the bills etc made it even more popular these eastern religions create a wide open door for having an altered state of mind not through drugs but through Eastern meditation techniques and we'll talk more about the difference between. Eastern meditation verses biblical meditation will do that in another day or to morrow the day after because the Bible those teachers in the Psalms to meditate OK but there is a difference between biblical meditation and Eastern meditation and I'm going to be sharing that a little bit more in next day or 2 so it became a popular vehicle used to further these teachings OK what they use now was the martial arts because you had those those teachings that came in the philosophies and 1 of the popular vehicles now became the martial arts I remember growing up as more in the late sixty's by a member growing up as I was growing up I grew up in the early seventy's and I remember watching movies especially once with Bruce Lee you've all heard of Bruce Lee right I remember staying up late at night watching T.V. when they had those conflicts movies and a late night. Stay up every time those things were on you know things like 5 deadly venoms in all those things and of course the Bruce Lee movies Enter the Dragon and in Chinese connections so forth and by the way that's why I have the title here exit the dragon and it's a play on that movie exit the Dragon or Enter the Dragon. And then also became popular OK we find it became popular in more widespread because of its entrance into movies like I mention in the T.V. OK there is a T.V. show back then. Called. Him Remember that David Carradine right and they are on they did have a remake of it you know a couple decades later also that the school scene became popular 1 the popular hits in this go was fighting. Everybody's going to sing but. It's recorded so I got to be careful as well OK Everybody's confining right in there kicks ass as lightning called Douglas so became popular as it came in it was not just a. Philosophy and a thought but the vehicle now was the martial arts and B it was embraced it became accepted 1 of the contributors of course of the popularity in media was Bruce Lee Every time you mention martial arts Bruce Lee is a name that will eventually come up and he's 1 name that many people know all those other names now these Chuck Norris OK Jet Li all the ones as well. What was once a secret art that's what it used to be used to be passed on from family lineage or plants it was passed on from 1 family member to another it was a secret but now it became taught to outsiders and Bruce Lee was 1 of the 1st ones to do that he started teaching it to outsiders so now it you didn't have to be oriental you did not have to come from their family lineage you can be an outsider and then what happened now is they opened up studios across North America you can go into a door Joe pay money to learn those secrets. And so they learn different things it was now open to not just family and the. Other plants but you can be an outsider you can be an American and learn the martial arts so it's now part of the Western culture and let me break down what we just said we see in the movies would you agree movies like it man and there's a whole series Star Wars OK they're doing the martial arts thing there and this 1 matrix. And then here this movie called Fearless etc These are some examples there is a remake recently of The Karate Kid it was a remake now with Jackie Chan and it's also made its way for children's movies as a while OK panda OK Some of you may have heard that some you may have watched that. OK so it is in the movies and and resee it's very popular it's also in video games. Virtual fire for these are just examples Mortal Kombat. Ninja Gaden Assassin's Creed these are games that kids can play then some of course they have some some levels this one's for you have to be at least 17 to play but kids tell you 1 thing about kids are smart. You can Tom you can't play this but they'll find a way to to get to it OK and they learn to of course kill people learn to fight and so forth but in Philippians 48 you're familiar with this here Paul writes Finally Brother and whatsoever things are what true whatsoever things are on this whatsoever things are just whatsoever things are pure whatsoever things are of good report if there be any virtue and if there be any praise think on these things when they play those video games they're not thinking of these things. When you watch those movies were not thinking on those things it's also in the sports scene very popular nowadays in Rio de Janeiro 2016 you see they have taekwondo there in amateur sports they also have judo and amateur sports care but they also have professional sports of course. Here mixed martial arts a video of mixed martial arts. Is growing very very popular nowadays and they also have U.F.C. which is basically the U.F.C. is the organization is the tournament Ultimate Fighting Championship and root this is the roots of the modern mixed martial arts came from basically through Europe Japan Pacific Rim during the 1900 and then we just share here the combat sport of Valley Trudeau was Brazil in the 1926 and it was brought to the states by the Gracie family ever hear of the Gracie family Brazilian Jiu-Jitsu in they brought in in 1903 with the founding of the Ultimate Fighting Championship and so forth professional mixed martial arts events had also been held in Japan by. Starting back in the. Back in the earlier days as well early in 1900 also we see in the military OK That's part of the regiment nowadays here grandmaster John polar greeny demonstrates combative techniques on Sergeant Gary Gaylord of Carthage New York so this is part of their training regiment and this is during a combative and martial arts clinic that they did make sense you should know how to fight if you're going to be in war Sergeant Alvin F. McQueen OK we see they're demonstrating an arm bar. And this is part of the Marine Corps martial arts program and so we see it's part of the Western culture and now it's not just some secret art that was taught in the orient it is now also in the western world here are some. Marines OK with the regiment or Combat Team 5 they have the sandbags on their heads and they're doing a combative conditioning drills this is part of the U S M C martial arts training. Training at Camp Fallujah Iraq now there is a time you could you would only imagine or picture Sheldon monks doing that OK but now it's part of the Western world as well now the interesting thing is we also see it creeping into Christianity OK and I'll share in a moment the different worldviews there so we see it creeping into Christianity here's something interesting in The New York Times this is back in February 2010 I have a little clip here from New York Times and I just want you to listen very carefully. This mixed martial arts U.F.C. OK. Yes online are sections lacing of glaring contradiction he's a mixed martial arts fighter so his job is that 1 of those holes but what he credits his success he Jesus or long war all war the war while. All. He has a sense as is 1 of the biggest questions starting with martial arts and sport that provides voxel wrestling and other bodies over the past year subcultures of all fighting for his pistol stars Christian eco groans and even cars just when was it sent to the Christian martial art a new breed of Christian ministers and current uses for its popularity in young lives appears. More orders and wall more. John Rigas a former hotshot fighter quantities to ministries and courts of Tennessee which records as he used to do the same without this except he's probably going to look after Barney Jesus he decided to use the hose in his was going but others now carry spiders was part of his duties and as you could sense your birthday was or was and. Mission here in the groups were people around. Him than. All of the were there. When he walked in and said. It was marketed to young men some Christians feel churches and abandoned by negroes and interests you know those were the body is it not of all Christianity is doing good is it an introduction turn the other cheek their example was not talking about hundreds for. God save wrong you know where. Question is no guarantee of success. In the. New York City. So there's even a branch called Crisis jitsu that you catch. And craft what he said but the reporter said his job is a pound his opponents bloody but he credits his success to Jesus Christ I don't know about you but there's only 1 blood that should be shed and wash it and that was Jesus Christ but here we find that that is trying to combine Christianity with this Eastern art in this art being fighting and here is part of his prayer he said there be with me Lord God lead me to the victory greater is YOU that is in me saw as as he's going in to pound his opponents bloody that's what he's playing for you see there is a different We're going to talking about that later on as well the difference are in combat of mind and the mind of Christ so New York Times this is everyone 2010 by our AM. Neither men year old here are several pastors put the number of churches taking up mixed martial arts are roughly 700 of an estimated 115000 while Evan Jellicoe churches in America the sport is seen as a legitimate outreach tool by the youth ministry affiliate of the National Association of Evan jolly calls which represents more than $45000.00 churches. By the way when you read the great controversy you'll notice the what binds the different parts of Babylon together is what spiritual ism this is just another avenue that we find that is being used now we also see it creeping into God and time church administers OK Somebody was telling me just recently that in another another player in a church south. In the 1 in the southern states somebody was just mentioning me that they have Pathfinder on nurse for the kids OK when they train they train them in the martial arts and then they give them on Earth for certain things but here are member when I was back in Andrews and going through the seminary I was there here's 1 of the soon movement which that was the school newspaper. They had an article their own food at Andrews University OK So my point here is those matter where you turn there is susceptibility in every area now here's what's interesting in special testimonies on education page 1 and 192 a White writes I have not been able to find 1 instance where he that is Jesus educated his disciples to engage in the museum in a football or pugilistic games to obtain what physical exercise or in theatrical performances and yet Christ was our pattern in all things I'm here emphasizing the pugilistic games that she wrote pugilistic basically are games of brutality. OK member back in the Times of Rome with the Coliseum when they would have gladly eaters Well those games will pugilistic they're based on brutality they were based on who is going to win and so for I have many times people you know all tell me well I just want to train or can you just train mean so forth just for the exercise. But what the she say OK what is it that they're trying to do they're using those pugilistic games and how much more so today with those mixed martial arts to obtain what physical exercise now I understand that there are certain exercises that you can do that are not exclusive to the martial arts just because I love the martial arts does not mean I don't exercise anymore OK when you do a push up that is not exclusive to the martial arts OK when you do a pushup mean it's just for basically working on core it's a core exercise and also when you when you do other things like sit up and stretching it's not necessarily exclusive to the martial arts Now when you get into the things that pertain to the martial arts then now we're talking a different story OK we're going to unpack more of this as the week goes now there's 3 main areas of concern and we're going to deal with 1 of them today 1 of them is the concept of God Another 1 is the effect on character when so many trains and thirdly the connection would spiritualism we're going to cover those different things but today we're going to look at simply just the concept of God you are looking at the foundation and we're going to build on that the concept of God. 1 thing as I started reading the Bible 1 thing very clear is that God Number 1 is not that God exists because I already knew God existed but that God is a personal God in Genesis Chapters 1 and 2 God is recognized as the creator would you agree yes OK And then we find also that God wants to do well among his people see in Exodus 258 member he says to Moses have them make me a sanctuary that I am a what do. With them and then you look at John chapter 1 it's the word that was God and in verse 14 says the Word was made flesh and dwelt among us Jesus Christ always wants to be with us the question has never been rather not God wants to be with us question has always been do we want to be with him and so we find there and that God is a personal God he's not just somebody out there that has forgotten about us he said I will never leave you nor for sake you here by the way if you get a little warm from the circulation there is a fan there you can turn on if you guys want to so that you know all there is 1 back there too OK Now there we find that mankind's all timid eternal goal is to have eternal life and be with God Those that love God want to be with him would you agree so it's not about gaining going in going to have it and because everything's going to be wonderful and so forth that is a part of it but ultimately the whole reason the person should want to be in heaven is because there they want to be with God. Now if somebody does not want to be with God Here now is not going to heaven for them in heaven are you with me or God Who else and self is not on the throne but God is on the throne is not going to heaven for them so here we find that the god is a personal God he cares for each and every 1 of us when when we suffer he suffers he loves us so much that He gave His only begotten Son that whosoever. Believeth in Him should not want perish he doesn't want to die he wants us to have eternal life and then so John 14 what does Jesus say there in John 14 OK remember that he says I'm going away I prepared a place for you now who's the you by the way each and every 1 of us that's me that's you he's got our our place there is God are our plaques and our names there on each place he doesn't want to vacant matter of fact he's going to come himself now going to leave it up to a delivery service he's going to come in self and he's going to need help so he brings his angels and he's going to come and solve the were here as we might be also so he's coming back for us and then Revelation $21.00 want to 3 talks about when when the New Jerusalem will be here on the earth and God will be with his people in his people will be with God OK Isn't that all 1 for ending of what's really going to happen this is the personal God it took me into adult hood for me to realize that there is a god out there of of father out there the loves me so much that he wants to be with me for eternity I got caught up in the New Age concepts and in the martial arts. There is in the martial arts the concept of god is basically based on those eastern philosophies whether it's the wisdom OK Zen and so forth there is no creator this is the foundation that people do not see you may see the house but there is a foundation that house is sitting upon and here it is there is no creator its only a universal energy and that's what they call that thou pronounce with a D. thou but. Spelled with a T. or some call it the force or hear the movie Star Wars. As what they called it by the way I'm going to show you shortly some an interview with George Lucas there the producer of that but anyway this universal energy is an impersonal cosmic force mankind's ultimate eternal goal is to become part of this force and in essence become 1 with the universe so basically you yourself become part of what would be called God That's why in the in the martial arts they call it the master in you and they do meditation techniques to be to get that Master out and some will call the God in you now unfortunately there are some Christian groups now even calling it the Christ in you not the way the Bible teaches were talks about Christ in you know their tongues all the Christ in you were you are that Christ my difference is only 1 Jesus Christ and he's the 1 that came and died for me and for you but that's what is conceived there and 1 happens now is repeat come part of this great universal force OK. Question is how soon in the martial arts when you train you get into this boss of OK let's put it this way the foundation those already set we are now just building the house upon it there are those the Pentagon which system you are in some will start right away as soon as soon as you start meditating and they tell you to meditate you know you're in already. As soon as you walk in and you see the symbol and we'll talk about this in a more a symbol called Union Yang you know you're in it already OK I understand also that the goal is over there but it does not matter if you take strides or little steps your direction is heading that way. You guys understand so you're you're not heading this way you're heading this way whether you're taking the steps or big steps you're still going in the same direction ever have a little child you walk with them you know maybe have a grandchild they're taking little steps so you have to wait for them where you're still going in the same direction you let go of the of that child and you walk on your own you're taking bigger steps but you're still going in the same direction so it depends on the system some get into it more right away but the foundation is set OK and we'll talk more we're going to unpack it more we're going on packed and you guys are going to be able to see and then again like I mentioned this is you must on leash the god in you let me share something here this is. Becoming 1 with the universe OK this year is Robert Richer he was 1 of. The cycles in the system that I trained in. And he left the system and basically developed his own system but let me just share with you and this kind of summarizes this summarizes the whole philosophy and says why I'm sharing this and he developed a system and he called it altered states. Here's what he says he gave me a flyer 1 time when I met up with them again and they have 3 points there the 1st part says no yourself let me ask you this question Is there anything wrong about knowing yourself not in itself you should know yourself you should know who you are and as far as the Bible is concerned we are child of God and that right so we should know ourself there's always talk about you know all self-esteem my dear friends it's not about self esteem it's about self-worth Who are you OK self esteem means you're waiting for somebody to give you approval self war is about who you are and you are a child of God OK so there's nothing wrong with knowing yourself would you agree next point says Accept yourself OK no problem you can except WHO YOU ARE JESUS accept us who we are he accepts us just the way we are but he does love us to watch to keep us that way. But here's the clincher and this again this is the this is a summary disarm or is it real well know yourself anything wrong with that yes or no accept yourself anything wrong with that become the Creator. Is there anything wrong anything wrong with that. What's wrong with it there is only 1 Creator. You become the Creator and in the martial arts the physical part the people see is only. An avenue it's only a vessel in which these things will be caught and again that's from altered states flyer there as they are $43.00 tenses you are my witnesses say the Lord and my servant whom I have chosen that you may know and believe me and understand that I am he before me there was no god form neither be after me how many gods are there just 11 God 1 creator OK we are not it we are not IT NOW question for you and that kind of gave the answer away earlier but what is the dominant symbol in the martial arts. Where you say yet in yang because when you walk in a studio What do you see yearning yang for you not sure what the union Yang is is the symbol here it's a circle that has split in half 1 is a circle that is white with a little bit of black and yellow 1 is black all black would a little bit of white OK in this case the use red of course but you get the idea same thing here symbol after symbol different ones take $1.00 judo karate com Food OK So you see that symbol there touch each 1 you see this dominant symbol known as the union saying Union is a whole philosophy and it flows it goes from 1 to the other there is no breaking news but the white has a little bit of black the black has a little bit of white OK Basically it's talking about opposite they co-exist with 1 another. Now we have opposites male and female have an Earth soft and hard light and darkness we see those are played out so there's really nothing wrong with with opposite because they do exist but here's what's different about yin and yang you may have light but to how the light what else has to exist there darkness light and darkness coincide light has darkness and darkness has light 1 cannot exist without the other that's why there is a full there and that is why the the light has a bit of darkness darkness has a bit of light now what that means then is is for example now top but this in the moment you view of. Heard a voice Star Wars view. And in Star Wars what happens there the famous mind is use that horse Luke. By the way the forces equated with basically that universal energy which the would call God. That force OK is something that they use if you are Jed out you use the force my dear friends as Christians the Lord uses us we don't use God we are to submit to God in the Lord uses us we become his vessels OK but there for example in Star Wars they have the force will use the force Luke but what do you know it is a boat that there is a battle between good and evil would you say yes to that OK I'm going up I wasn't following the Lord I remember watching that and still vividly remember it but here's what's interesting with that force OK so you've got Luke scar or walker and Darth Vader The problem with Darth Vader is he has now gone to the what side the dark side of the what of the what the force it is the same force it's not 2 different forces it is 1 force there is the light side all the force in the dark side of the force it's still the same force George Lucas who is the producer of it he was interviewed in Time magazine and this is just part of the interview I don't have the whole thing here here's what he said I put the force into the movie in order to try to awaken a certain kind of spiritual ality in young people more able eat in God then they believe in any particular rule then a belief in any particular religious system so you saying put the force there so people you know the young people can you know have some sort of spirituality and believe in God and so forth sounds nice doesn't it. Later on in the interview you see this Bill Moyers was the interviewer he says here's what he says is George Lucas You said you put the force into Star Wars because you wanted us to think on these things some people have traced the notion of the force to eastern views of God views eastern not Biblical Eastern views of God particularly Buddhist as a vast reservoir of energy that is the ground of all our being Was that conscious Here's is his reply I get I guess it's more specific in Buddhism but it is a notion that's been around before that so we hear here admits that basically this whole concept that he came with lines up with Buddhism and so when you watch things like Star Wars guess what you are learning Buddhist concepts and principles not Biblical because they're you find and by the way this was in the Time magazine Sunday April 18th 1999 the philosophy of union yang light and darkness cannot exist without the other good and evil must co-exist 1 cannot exist without the other that's why you have that constant flow constant motion and were warned as you have the lights but a little bit of darkness you have the darkness with a little bit of light does not make sense so far here's what's interesting when I used to teach that and then I got into studying God's word here's something that hit me. 1st John 15 This then is the message which we have heard of him and declare unto you that God is what light and in Him is no darkness at all but all those martial arts studios you go to that have the yin and yang when you study out the philosophies of yin yang guess what the union yang is not the same philosophy as the Word of God OK that is what we see there and that is what is the foundation but in Christianity in the in reality in the Bible we find that God is light and in Him is no darkness and also NATO more 9. What do you imagine against the Lord Hugh a make other what anda affliction shall not rise up the 2nd time my dear friends there is a great controversy there is a great controversy there is a war being fought it is not against flesh and blood this war will eventually end God as the winner and there will be no more evil in the world only righteousness but the philosophies of yin yang What does that teach Will there be an end of evil No because evil will always exist as long as good exists and vice versa that is the philosophy that is the teachings of yin and yang and that is why now portrayed in example fired through the martial arts I'll give you a brief example I'm keeping a close eye on the time here. Brief example you've heard of tight sheet. OK tight she is known as a soft style OK very soft flowing movements now. Have you ever heard of hunger are home Gar is very hard with very hard won a soft 1 is hard but the Juno that put those 2 together is the union Yang it is the balance because in tight she it is it is soft but it is not all soft there is a bit of hard because if I was to move OK if I was to move and it was completely soft you know what would happen. That OK that would happen total you would totally collapse so even though it's softer still some hard there firmness homeguard now is hard what would happen if it was all hard all black no no bit of what you know would happen so soon as a practitioner goes where you can't move. Right because it's too hard so there's a bit of what Yeah they're still in it or soft even though it's hard that's the end in YANG So all of this is the philosophies now is played through the physical movements and we will on packed that more during the week exam accent OK teachings collide with the union yang we become part of God through in the light and meant there and you know how they achieve enlightenment it's through Eastern meditation Eastern meditation and again we'll be talking about that probably tomorrow either tomorrow or next day but most likely tomorrow will be talking about Eastern meditation unpacking what that means and because now we through meditation we become part of God Guess what. You shall not surely die because all it is is you are now part of the Universal Energy OK and evil will always exist with the good that is the philosophies there but in the Bible words that teach it teaches a God is our Father we are His children are no by you but I love that. I love that I used to believe this when I found out I have a Heavenly Father who loves me I tell you I love it I love I love the that fact and there instead of achieving you know all through Eastern meditation it's by grace through faith in Jesus Christ that we are His children and rather then you shall not surely die while we have eternal life through Jesus. Because there will be those that will perish and evil will eventually be what destroyed never to rise again aren't you glad for that. That is the truth dear friends that is the truth of God's word Zechariah $32.00 that says or the LORD said unto us a in the Lord Buke the all sin even the Lord that has chosen Jerusalem rebuke he is not this a brand plot out of the fire my dear friends ours that brand plucked up ours not only training in the martial arts I was teaching it our seating instructors who are teaching students and I'm going to share with you as we unpack some way experiences in the spiritual realm it is a spiritual program. It is a spiritual program dear friends and I'm going to share with you those things and I'm going to share things about Eastern meditation verses biblical meditation things that it's creeping into our church nowadays where you see because of this in as a study by the way. It wasn't easy as I studied God's word and as I was teaching the philosophies that I was teaching and there was a struggle there is a natural thing that you know when people don't want to let go of some we try and will end it in you know or is that so I always try and take those philosophies that I was teaching others try to blend it isn't with the Bible blended in I thought I was doing a good job but the deeper I got into the word the more I realized that there was a contradiction 2 different worldviews 2 different teachings as as you have seen today those just an example 2 different things and as I well I did not want to give it up but the more and more i Phone lover Jesus Christ the less that became significant in my life like I said it's what I I love to do that's what I was doing that's what I was doing for a living the wife I had. A daughter back then my wife was pregnant with another child but the Lord called me out about Bill on the Lord called me out and Lord calls it's best that we listen it's best that we listen and so he plucked that out plucked me out so my dear friends it was exit the dragon it was time that I had to say exit the dragon no more. You know what happens when it's exit the dragon it is now what enter the Lamb an hour from from training dragon style now trained lamb style. OK train ma'am style instead of treat teaching people how to use a broad sword how to chop people up now use a sword better sharpen and then he 2 edged sword it's known as the sword of the Spirit so nowadays there was a time when somebody used to teach me while you still can you teach me you know all the arts whatever there was a time when I would just back away now I say Yeah I'll teach you you wonder how does use a sword well yeah very good 1 carry me or get together there will use a sort of sharper than any 2 edged sword. And there are going to see how powerful the sword really is 2nd Corinthians 517 Therefore if any man be in Christ he is a what a new creature old things are passed away behold all things are become new you believe that. This was this was me back in the day I remember 1 church I was. They saw this picture at the end of the the presentations some of the Saints came up to me and said was that you in the picture because I hadn't mentioned who it was but this is that was that you and they would not believe me they would not believe me I said yeah that was an office maybe more hair but other Nat said no I was me they said but they said somebody you guys who is evil in it I said yes you're right. But now instead of teaching people how to fight against flesh and blood now by God's grace and by his might we fight a spiritual battle and so now I proclaim the good news of our Heavenly Father and of our all the brother Jesus Christ who came and died for us and of the Holy Spirit who empowers us to witness to others no longer teaching and leading others into the eastern arts and will talk about meditation no longer leading people into those kind of things. By the way that was about a 2000 foot drop. Over there but now leading people to Jesus Christ that they too may be a new creature leading them to the true art the true art that is found in God's word and that is the art of the cross we will be unpacking these things each and every day will be talking about things like meditation but mean combat of mind the dangers of that and so on and so forth and so by God's grace he had plucked me out form of the Foundation which was eastern arts and brought me into greater knowledge of who he is and his love for me. At this time when a pause if there's any questions we do have some a little bit of time and I'm sure some of your questions will pertain to some of the electors coming coming up but we'll see what they are yes but then the original. Article. Was that. Oh. There's a lot of there's a lot of legends. Between that but what happens basically the philosophies that came from India they migrated into the audience and from there it was developed so the fist art was only a vehicle to express what the philosophy is just like I said like the union so though those were used Here's 11 of the stories I remember and I was told me. So these monks and there's different the front stories as well depending on which part of the Orient. The origins came from but 1 was this was in in the monasteries with the monks and they would train they did not use it for fighting they were doing meditation and then they were doing those movements to express their displeasure in those teachings and then 1 day you know couple of the monks went into town and then on their way back they were met by a bunch of bandits. OK And so the bandits came along and when the bandits came to try and attack them they reflectively started using those movements and took out the bandits So when they got back to the temple guess what they told everybody hey guess what these things we're doing we can actually use it to to you know to fight people so then it developed into different forms like that OK But when you trace it back it's all about expressing the philosophies that foundation it's about building the house on the foundation that has been laid and Jesus Christ in His Word member he said that the house can be built on the rock that rock is Jesus Christ or can be built upon sand. And so if it's not built on Christ Jesus then it's built upon the wrong foundation and so ultimately in we'll talk about it too ultimately. That in itself lays into the meditation and so forth we're going on pocket more and more defense we just shared with you the basic concept today but we will unpack it each and every day is there another question yes or no just. You know. I mean all those. You know the idea that you know he will be. Back with The Best Man using jointly or stops Americans of the 1 of the confessional you Bruce of again and there in the middle of that he has just been there and it just was like. This and of them just just and it was just based. On Exactly exactly let me I'm just going to mention what summarize what you said for the sake of the recording and that is. Was mentioned is that that in the comics you have the the superhero was fighting the villains but the villains are put away but they're always coming back so it's really never ends there's only a 1 book I know all the talks about all those things and that is this book here for you see if there were no more bad guys there would be they would need the they would not need the good guys they co-exist together yes odds are. That he meant. Not going to. Give you a check he'd still be. In. There is this 1 individual. His name was Toby wall. I was his teacher and then I had actually other teachers that were teaching him OK who are my apprentices and so forth he stopped training. In the martial arts OK And then there on I gave my life to Lord and so forth but I met on 2 years after he had stopped training there was my last contact I met up with him and I remember him when we were talking and he asked me the question you know we're just having small talk but then he asked me the question Are you still teaching because he knew me as his instructor. And then and so what I told him was yes I'm still teaching but I teach something else now. I teach the Bible would you like to learn he accepted so yes and so we met and we were studying the Bible together and he every week that he would come over sometimes come over more often because he became we became friends but every week he would come over he would ask the same question before we would study he'd say so what's wrong with the martial arts I said don't worry about it totally Let's just do it today study we would do the study next week we get together so what's wrong with the martial arts don't worry about it told we will get to it weeks go by he got tired of asking me I guess because he stopped asking later on in the studies that were doing we get into spiritualism and Babylon spiritualism and Babylon we did that study and has really did that study old son this was story Oh I see it that's why you don't do the martial arts anymore I didn't have to explain it to him. He understood as we got into the word because he knew you know about the martial arts and so forth because he trained and and so yes and by the way Toby gave his life to the Lord praise God I did a series we had to live in my parents' basement because I had to find another job of course but praise God I borrowed 1 of the pulpits that the it was more of a stand that the Church had and I did a little series there on prophecy. You know where we lived in the basement of my parents Colby's mom was 1 of the ones that came and she gave her life the Lord. There I wasn't you know I don't know what I was doing I was just a new Christian so forth but hey who are the thought that there would be a time when I would think that people some people don't you actually witness to people and so forth but I thought it was a natural thing so we did by the way told me is a pastor now or an ordained minister in the world a conference. But yeah so yes. Yes. But. 1. More buyers only if. You know the. The other question in. The chain in my in. Anything. The way and stop with me. OK 1st question is your grass or seated with the martial arts let me ask you this question Have you ever seen your god practitioners what's the common symbol you see with your guy. It's also the yin yang OK same roots. So hopefully that answers our question in the 2nd 1 was the transition from being very active in the martial arts to now what happens after I left the martial arts. I didn't exercise much. I was still kind of fit and but what happened was as I got more and more into the health messages still tried to keep up exercise and now even as a pastor pastors lead the sedentary life by the way they'll be at their desk in the computer working on sermons working on training. The lay people will go to a hospital you know also or exercises walking to the car driving walking from the car to the hospital room frame with the people coming back so you've got you know as a pastor I have to actively exercise so now I do I do exercise. My kids were younger we would all exercise as a family now I do a little bit more grown up but my son he likes to work out so I work out with him I work out with my wife and so forth so yeah we do work out and I try and stay fit we do it we did have a fitness test that we had to do because for our lifestyle matters thing for pastors for insurance we did the fitness test. But anyway I thought I thought. I was a little bit out of shape but I was still a little bit in shape I realized because I did 92 pushups in 1 minute so I go OK I'm sore K.. So I thought OK but now I'm trying to. Get back into fitness more and my wife you know keeps on me yeah I stay fit so all so yeah so you can do fitness without the martial arts. All right we've got probably time for 1 more quick question sure say 1 quick answer. If. You're out of the people in the end and you know where they're. Going to get I mean this is like if there really is. Any challenge and I'm laughing in the hall. Oh. OK it's question is when you send your children to 2 classes is that all. Associated with the spiritual is all OK we're going to unpack that as every day goes by but like the answer I gave earlier as well is that each step brings you closer to that it is a nother Kingdom is a different kingdom it's come like saying if somebody gets sick and very ill and so forth what would you do what would what would you do if your option was to bring him to a witch doctor would you do it why not it's a different realm right well same thing OK Why go into a different kingdom to try and solve different things and then the other 1 let me just bring this up 1 thing I hear and or close with this 1 thing I hear from parents as well Little Johnny I want him to gain discipline. OK over here that or maybe some of you have said that well my answer to that is yes Johnny will gain discipline if you will have this plane but the question is this a plane in what OK By the way the word disciple What's the rule word discipline so you're going to follow 1 teacher or another so the question is what this plan do you want for your children OK I'm glad that the Lord. Has called me out of darkness and into his marvelous light I'm glad that I can now worship God who is the true light and in Him is no darkness he is all loving Are you glad for the Lord how he leads in your life what is God who you are and what say Thank You Lord For all you lead praise God this power has for prayer Heavenly Father we thank you for your love in your mercy we thank you Lord for how you lead us from the different places that we have been that from the different journeys Laurie thank you so much specially for your love towards us in giving your son Jesus Christ to die on our behalf that we may have eternal life through Christ Jesus we thank you Lord and as we are unpack more of the foundation and more of what's built upon this foundation throughout the next few days prayed Lord that you continually guide us by your Spirit lead us that we may gain understanding and we shall boldly proclaim your truths to others in Jesus' name we pray Amen. This media was brought to you by audio verse a website dedicated to spreading God's word through free sermon audio and much more if you would like to know more about the universe or if you would like to listen to more sermons lead to visit W W W. Dot org.
Our auto-generated transcripts need your help. Feel free to e-mail us your edited text of this transcript for your benefit and others.